Conversations Inspired by Challah
"It is not your responsibility to finish the work [of perfecting the world], but you are not free to desist from it either." Pirkei Avot 2:16
On the evening of Tuesday, February 23, Everyone Home DC was honored to welcome nearly 25 friends from seven states and the District of Columbia for an intimate Conversation Inspired by Challah featuring Hannah, Sara, and Marni of the Challah Back Girls along with Beth Ricanati, MD, author of Braided: A Journey of a Thousand Challahs and moderated by Rabbi Ilana Zietman of GatherDC. It was a lovely conversation centering on nontraditional approaches that lend to personal and communal healing.
Thank you to everyone who joined us! And, of course, a Zoom screenshot for your viewing pleasure.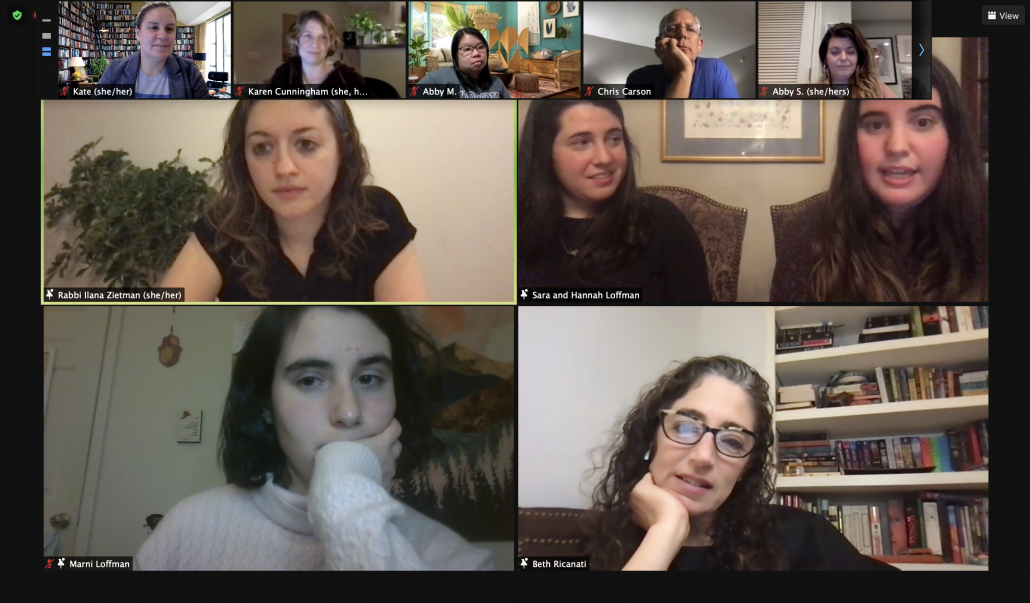 If you are interested in hosting an event in support of raising friends, funds, or awareness for Everyone Home DC, please contact Kate at akalonu@everyonehomedc.org to discuss! 
https://everyonehomedc.org/wp-content/uploads/2021/02/flavors_white-background-2.jpg
1536
2049
KateAkalonu
https://everyonehomedc.org/wp-content/uploads/2019/03/ehdc-logo.png
KateAkalonu
2021-02-25 11:21:58
2021-03-02 19:29:17
Conversations Inspired by Challah