As we all continue to settle into 2022, we wanted to invite you to invest monthly in ending homelessness by joining Everyone Home DC's GoodNeighbor Circle. With your monthly gift, you will join some of Everyone Home DC's most committed partners dedicated to ending homelessness in the District of Columbia. 
Members of Everyone Home DC's GoodNeighbor Circle make small, automatic donations each month, which makes it easier for Everyone Home DC to plan long-term, budget more efficiently, and create more life-changing opportunities for individuals and families in our city. You choose how much to give, for how long, and you can change your amount or cancel at any time.
Become a GoodNeighbor with your monthly gift today and ensure all people in our city have access to safe, affordable, and comfortable homes. Yes! I want to become a GoodNeighbor today!
We are GoodNeighbors. We are Everyone Home DC.
GoodNeighbors make a difference every month—all year long— and they provide a strong foundation by building a consistent and reliable source of support for Everyone Home DC. Read why these generous people give—and why you should consider becoming a GoodNeighbor today.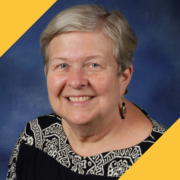 "I participate in the monthly giving program because, as a former employee of a non-profit organization, I know how important it is to be able to depend and budget based on a sustained level of income.  Unexpected gifts are nice, but making and executing budgets requires consistent monthly funding.  Furthermore, monthly donations enable supporters to give more annually than they could otherwise afford.
I specifically support Everyone Home DC because it is doing the difficult hands-on work of helping individuals and families in my neighborhood find and keep safe housing essential for their health and well-being. This is important and necessary work toward our goal of achieving a just and equitable society." — Lisa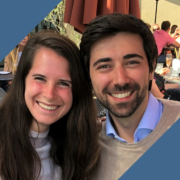 "After moving to DC, we were on a mission to support our community at a local level. We soon found the answer right in our new neighborhood: Everyone Home DC's Homeless Assistance Response Team (HART). Since getting involved, we have been impressed by Everyone Home DC's caring and passionate team, who made it easy to feel connected to our now beloved Capitol Hill community. 
When the pandemic began, we could no longer support Everyone Home DC as volunteers and still felt like we wanted to do SOMETHING. That was when we received an email asking for donations and thought, ah yes, this is how we can help. Though small, our first donation introduced us to other wonderful people connected with Everyone Home DC, who made feeling involved in the community possible during a pandemic. Soon after, we became recurring donors for the first time in our lives. We are proud to support an organization whose mission we wholeheartedly believe in that fills us with hope for a stronger, safer, and entirely housed DC." — Valerie & Adolfo
https://everyonehomedc.org/wp-content/uploads/2022/02/Website-News-845x320-Untitled-Page-7-scaled.jpeg
839
2560
KateAkalonu
https://everyonehomedc.org/wp-content/uploads/2019/03/ehdc-logo.png
KateAkalonu
2022-01-31 10:06:52
2022-02-18 10:24:15
Won't You Join Our GoodNeighbor Circle?