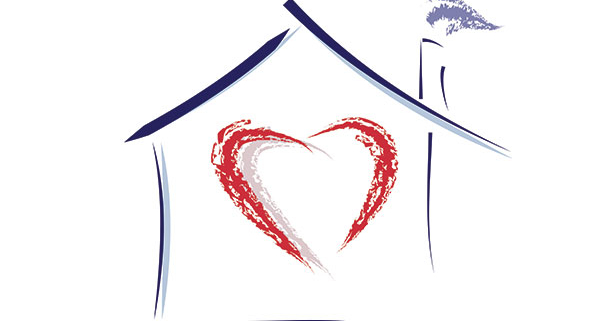 Home for the Holidays: Daniel's Story
Daniel is an Everyone Home DC client whose life was transformed this year through his engagement with our Street and Medical Outreach Program. We helped him go from never visiting a doctor or hospital, no matter how much he was suffering, to welcoming weekly medical outreach visits and even attending appointments with specialists.
We were thankful that Daniel was finally getting the regular medical care he needed to enjoy a better quality of life in his senior years. His positive experience with our Street and Medical Outreach Program made him more receptive to other services, and we became hopeful that he might one day accept an offer of permanent supportive housing. A few weeks ago, he did just that — Daniel moved into an apartment of his very own just before Thanksgiving! He loves his new home and we are all overjoyed!
This is why we do this work. We do it because we believe everyone deserves the safety and dignity of a home. We do it because we believe we can end homelessness. And we do it because we believe no one is beyond help, that if we design our services to meet people's needs rather than expecting them to conform themselves to fit our services, we can change lives.
Just before he moved into his new place, Daniel was hospitalized for several days due to an open wound that had become infected and was worsening rapidly. Had we not helped him secure housing, Daniel likely would have continued to suffer increasingly serious health problems as he aged, and those problems would have been significantly exacerbated by his homelessness.
Instead, Daniel looks forward to a brighter and healthier future. We will not worry about Daniel dying from hypothermia this winter. For the first time in many years, Daniel will have a safe, warm home with a real bed and covers to snuggle under when it snows. He will have plenty to eat and can even cook his favorite meals in his very own kitchen. He can shower whenever he wants and binge watch every episode of CSI Las Vegas, Miami, and New York! He will be home. Because of your support for our work, Daniel will be home for the holidays this year.
https://everyonehomedc.org/wp-content/uploads/2017/12/home-with-heart.jpg
400
600
Everyone Home DC
https://everyonehomedc.org/wp-content/uploads/2019/03/ehdc-logo.png
Everyone Home DC
2017-12-21 06:03:33
2019-04-18 09:10:34
Home for the Holidays: Daniel's Story